On a mission to improve standards of ethical animal care
Ariel Deutschmann wrote an article for GuelphToday that very nicely summarizes what MoralEats is all about. I'll include the link here in case anyone wants to read the original article.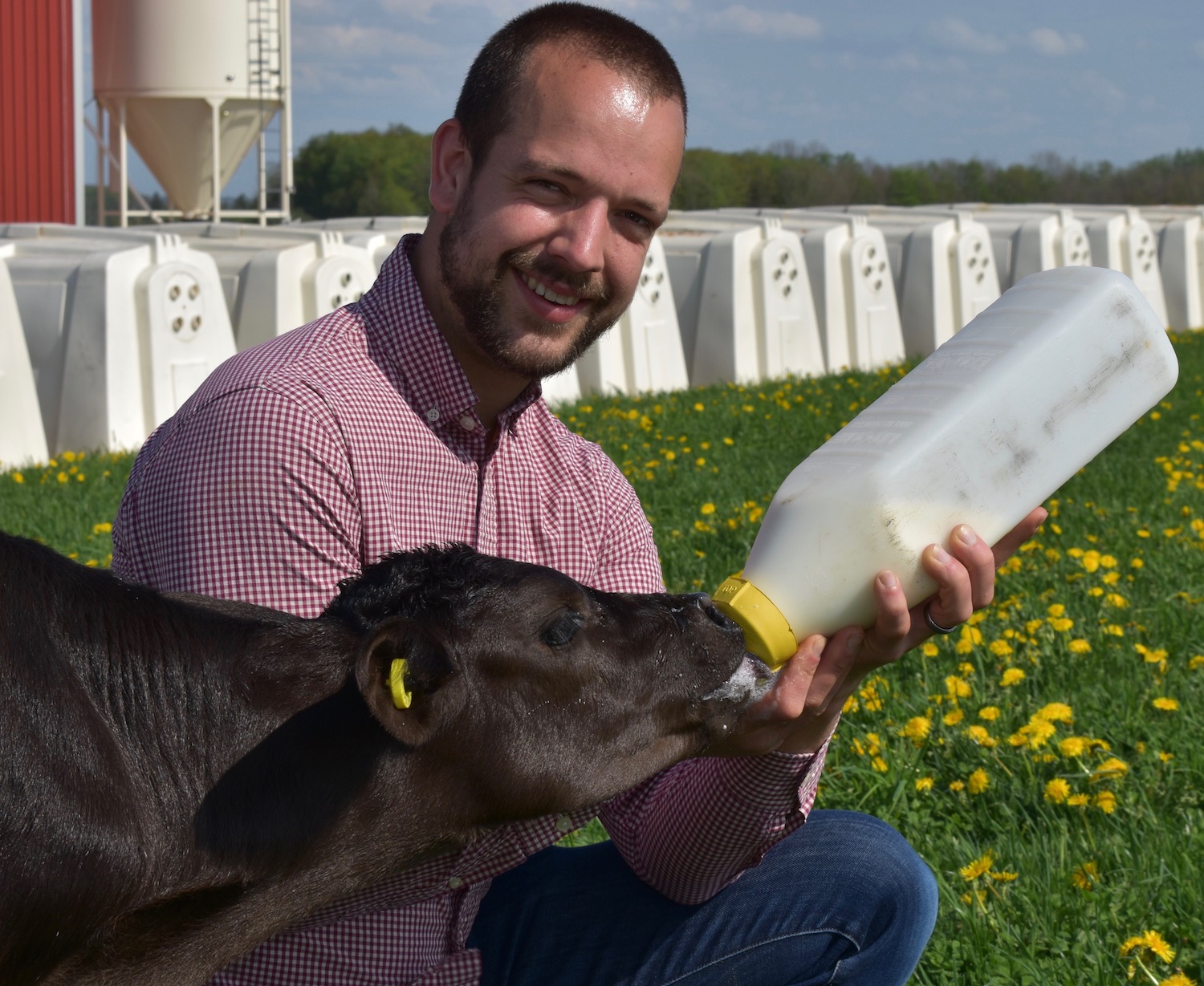 'The real mission for Moral Eats is to improve the lives of all farm animals,' says manbehind new meat delivery service
One farmer is on a mission to raise the standards of animal care by improving the quality of life of the cows and turkeys he sources for his business.


Located between Guelph and Wellington County, Moral Eats is a food delivery service specializing in ethically-sourced meat products. All meat from Moral Eats is produced by farmers who are working to improve the animal's quality of life.


For the owner of Moral Eats is not just selling meat; it's selling compassion.


"The real mission for Moral Eats is to improve the lives of all farm animals," said Sander Van Stee.


"Just like everything, nothing is perfect, and I personally don't believe that commercial farming is perfect. It's great, but there's always room for improvement, and with Moral Eats, I'm trying to be on the cutting edge of that improvement for animal welfare."


By improving the living situation for farm animals, by providing them pastures to roam or fresh grass to eat, Van Stee said the animals live longer, experience less stress and go on to produce better tasting meat, milk and dairy products. Part of Van Stee's definition of ethical sourcing is letting animals grow to full maturity, which is why all bull calves at Moral Eats grow to two-years-old.


"Every piece of beef that person buys directly improves the life of that bull calf."


Moral Eats works by consumers placing an order for meat products by filling out a list on their website and those products are then shipped to their door. While the business only began last August, Van Stee said the aim is to cater to those who love animals and want to do more to help animal welfare by supporting businesses like his.


"A lot of consumers care about how their food is produced, and they are concerned about some of the stories that come out about animal abuse and they want to make sure that they're not supporting animal abuse," said Van Stee. "It helps the consumer because they know that this is produced at an extra high moral standard and they're not supporting animal abuse of any sorts."


With every package, Van Stee mentions he includes information about how the animal was raised and how its life was improved.
"It helps them realize they're not just buying meat for their dinner, they're improving the lives of these animals," he said. "It's much bigger than just providing meat."


Currently in Canada, he explains there isn't really a definition for ethical sourced, so he is trying to raise the standards himself through his business. To help educate consumers on his work, Van Stee also creates YouTube videos, which shows his work on the farm.


"They're incredibly enthusiastic, the people that I've spoken to," said Van Stee. "The feedback has been great."


Growing up on a farm, Van Stee said he always had a love for animals, and originally thought that love would lead him to become a veterinarian. However, after graduating from the University of Guelph with a degree in biology, he quickly realized that wasn't the path he was looking to pursue, as he wouldn't be working as closely with animals as he wanted.


Returning to his family's dairy farm, Van Stee said he helped to build a new free stall farm which he noticed improved the well-being of the cows. From there, he set out to help improve their quality of life, and it turned into a calling to improve the standards of care. However, in order to reach his goal, he is going to need the help of conscious consumers in 2022 as they launch their online store and shipping frozen products to reach customers across Ontario.


"It feels like I'm moving towards something I find much more satisfying, I'm moving towards a goal of improving the lives of animals," Van Stee said about the next steps.


"If there is enough interest for me to grow Moral Eats to point where I can first, sell our own milk, which would be amazing, and secondly, have other farmers produce the animal products for Moral Eats, and for me, that's the real gem, because I would feel like I am improving the lives of farm animals."


To learn more, residents can go to www.moraleats.com